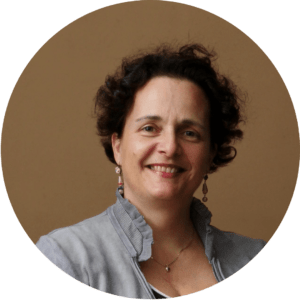 COURSE DIRECTOR - Cordula Arana
Cordula Arana is AMI Elementary Trainer. She holds AMI diplomas for Assistant to Infancy, Children's House and the Elementary Level. In addition to teaching 4th to 6th grade at the MSL in Lucerne-Switzerland she gained a lot of experience during the last ten years in preparing adults for their work with children by being an assistant, lecturer and examiner at other AMI courses. Mrs. Arana held some Assistant Courses for MCH in Lucerne- Switzerland.
School leaders and administrators

All adults interested in child development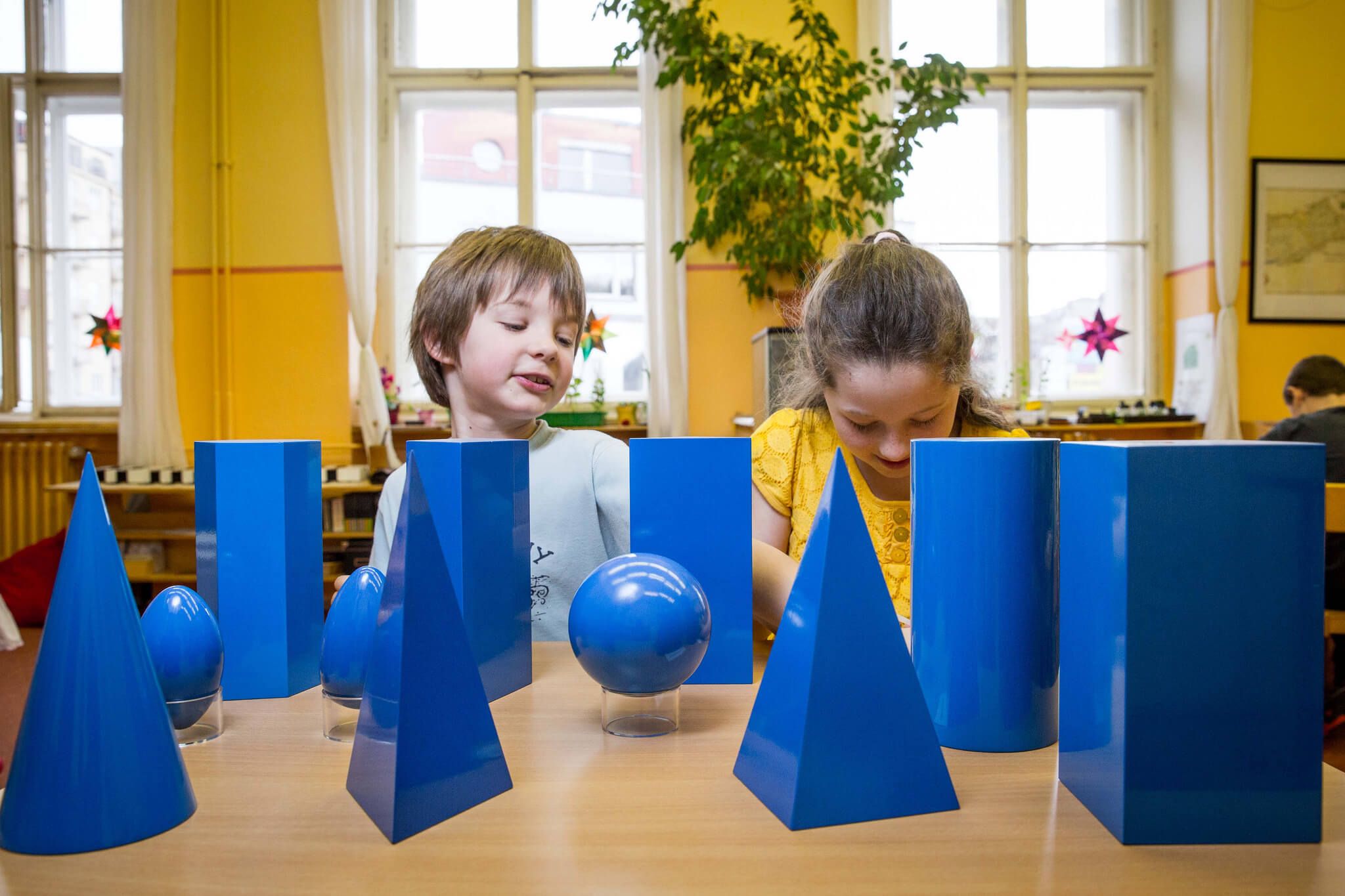 Become able assistants in a Montessori Elementary classroom.

Learn about the depth of Montessori philosophy with regard to child development.

Learn how to interact with children in the elementary classroom and with a Montessori trained teacher.

Learn about the importance of observation and learn to observe.

Acquire ability to support the development of the elementary child.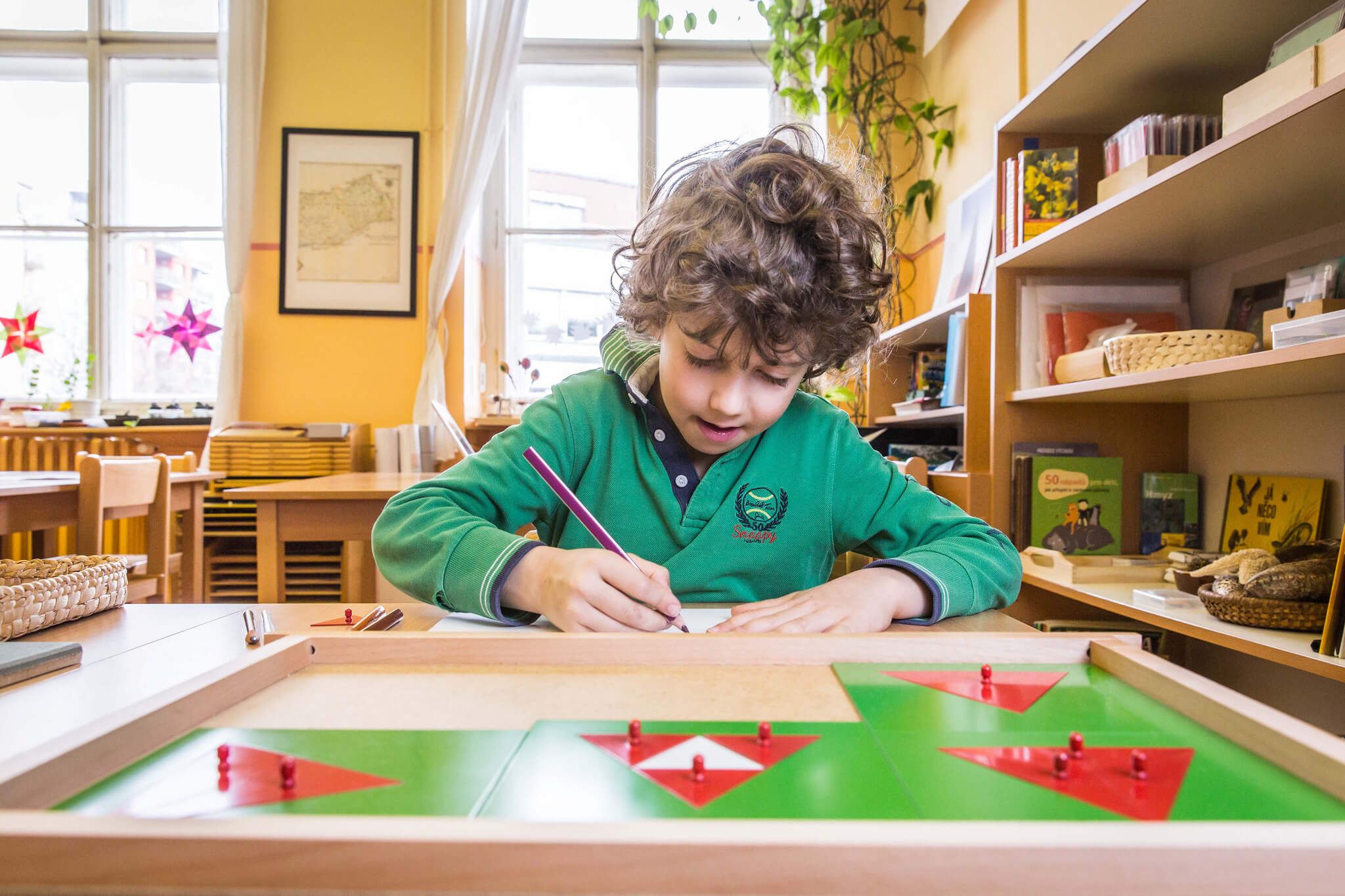 Course

60 hours of live online sessions and additional independent study.

Observation

9 additional hours of obligatory observations. Specific instruction how to observe will be given during the course.

COVID-19 Restrictions

Specific instructions on how to observe will be given during the course, taking into account the restrictions which may be imposed by Covid 19.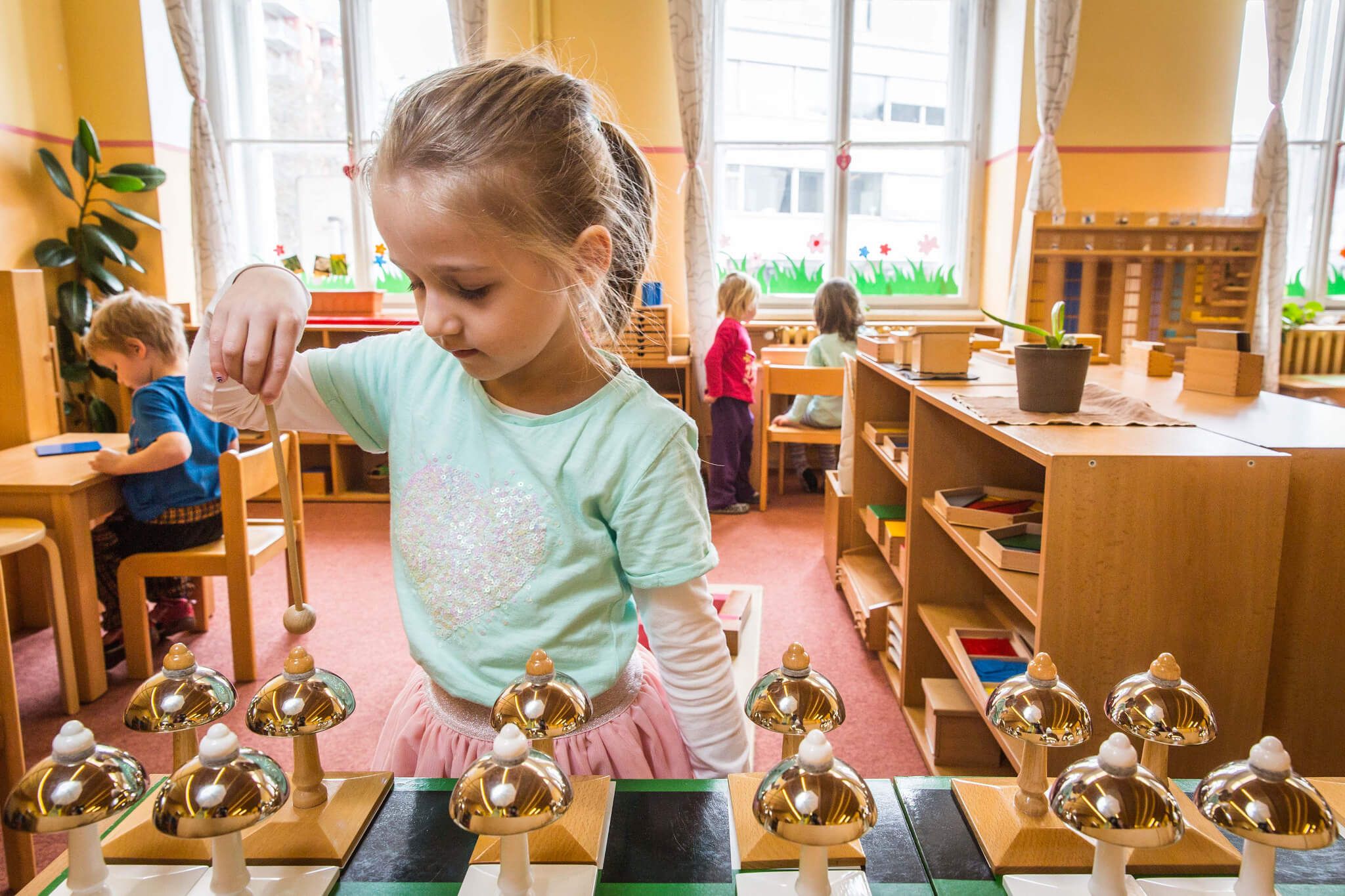 With interpretation of the spoken word to Czech and Hebrew.

All course work, including written assignments, can be done in English, Czech, Slovak and Hebrew.

Students need to have an adequate level of spoken and written English, Czech, Slovak or Hebrew to take the course.
To Educate the Human Potential, The Formation of Man, Education and Peace. Other readings may be included.

Obligatory reading texts are available in English language. Some are available also in Czech. Some reading texts will be made available to students during the course.
REQUIREMENTS FOR CERTIFICATION
Three essays

Submission of three papers (500 words) on topics set by the Trainer.

Observation

9 hours of observation.

Reports and Notes

Submission of observation notes and observation report.

Materials

Submission of handmade materials.

Attendance

Minimum of 90% attendance.

Overall satisfactory participation in the course

As evaluated by the Trainer.
Adequate level of English, Czech, Slovak or Hebrew to allow efficient study in the course.

Ability to study at a higher academic level.

Positive motivation to study and willingness to positively and constructively cooperate with the Course Director and Co-Director and the training center staff.

Filled out online application form and payment of the first part of the fee.

Computer availability and good access to the Internet for the whole time of the course.
Every student who fulfills the enrollment criteria will be accepted to the course.
ARE YOU ELIGIBLE TO APPLY?
1

Yes, if you have upper intermediate knowledge of written and spoken English.

Does not apply to students who will use course interpretation to Czech and other languages.

2

Yes, if you have the ability to study on an undergraduate level.

The course content is very intensive.

3

Yes, if you have a strong and positive motivation to work in the course.

These are keys to success!
There will be live lectures given by trainers on "Zoom" platform.

Course work and course communication will be done on platform "Schoology".

The course requires general ability to use computers and the internet and willingness to learn to use Zoom and Schoology platforms.

Students will receive technical support during the period of time when the course is given.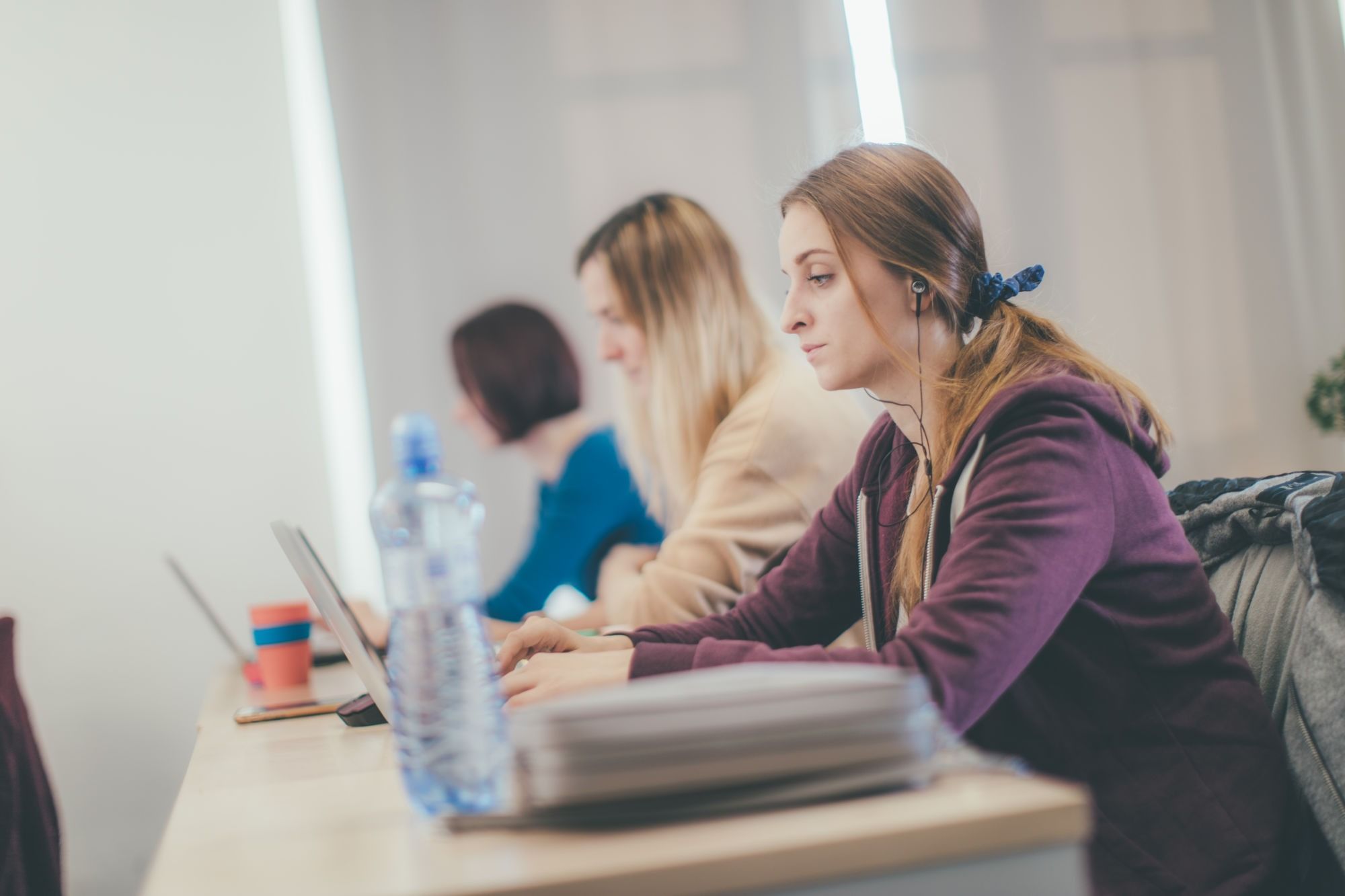 To view details please click below
To view details please click below
I confirm that I have read and agreed to the stated above information.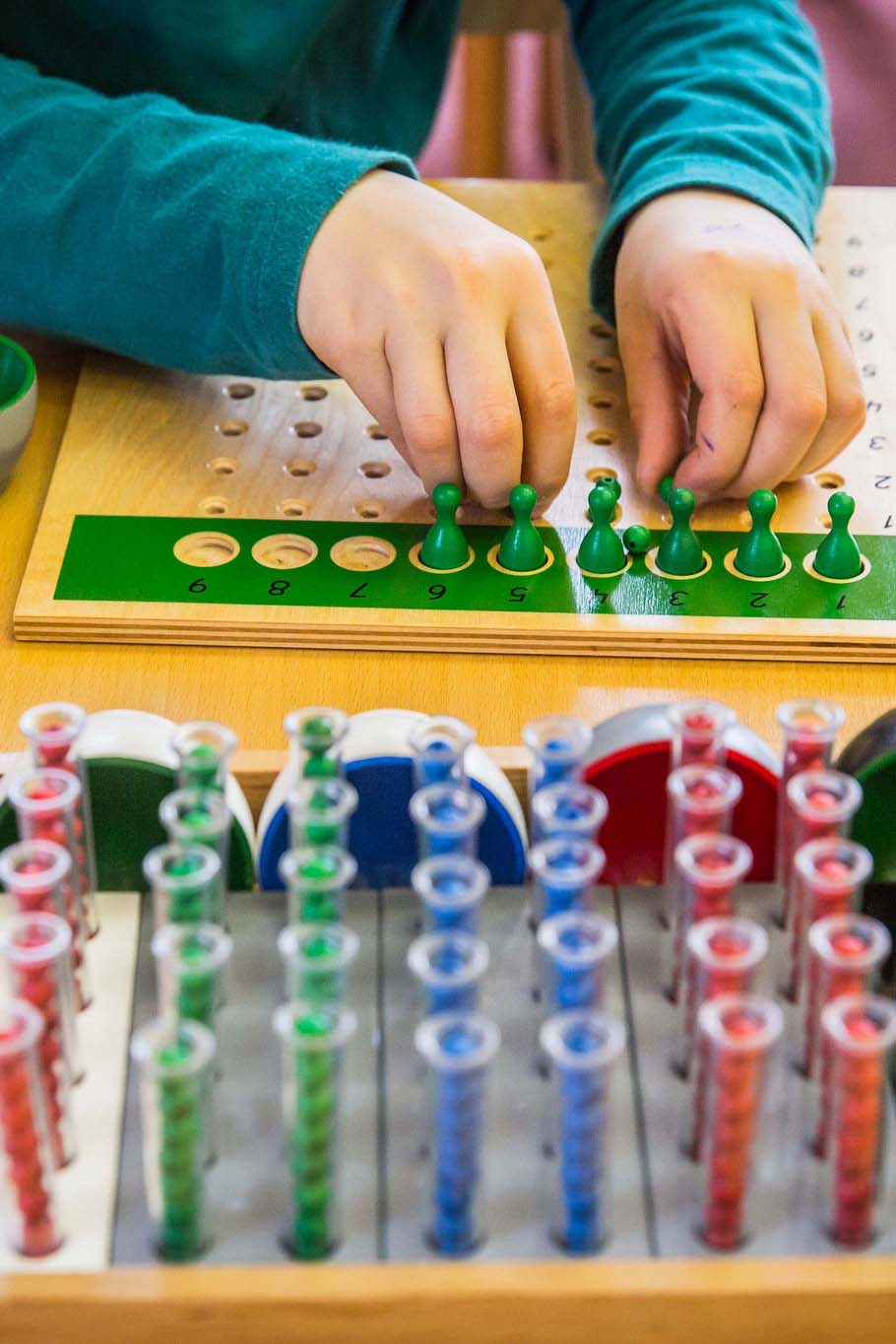 Frequently Asked Questions
Ask your questions and we will add them here
Will the sessions be recorded?
Yes, we will be recording most of the sessions. Videos of the sessions will be posted in Schoology (e-learning application we use for our courses) for a limited time, and will be used by the students of the course to re-watch some parts of the lectures they could have missed or need to return to. Such videos will not be published online and can't be shared outside of the AMI 3-6 Assistants Course.
How will the course be held?
This is a blended course. The first part of the course will be held online. The application we use is called ZOOM. More about it can be found on the website www.zoom.us. We recommend downloading this application to your PC or your phone, to be able to follow the sessions from different devices, and have all the options offered by zoom available. There will be lectures, discussions, practice sessions, and group work done in Breakout Rooms. We will have translation available on a separate audio channel. The onsite part will be in Montessori Institute Prague, address Na Sekyrce 2, 160 00 Prague 6, Czech Republic.
What happens if I have some sudden problems with the internet?
We kindly ask you to check the quality of your internet connection in advance, ideally to ensure connection via cable, and now WiFi, during the course, if possible. In case any sudden problem with the internet happens, the recordings of the sessions will be available for viewing on our Course Learning Platform Schoology, so there will be a possiblity to catch up. However we kindly ask you to respect the 90% attendance requirement, which is valid for all the students, to ensure that we can issue an AMI Certificate for you.Students who can't attend 90% of the course aren't eligible to receive this certificate.
How do you arrange translation?
We will have translation available on a separate audio channel. we will explain how to switch between the channels and how to do the settings on the translation at the start of the course. Translation will be simultaneous and won't interrupt the trainer. The onsite part will include translation according to previous agreement with the students and the trainers. We do provide Czech translation.
What does 90% of attendance mean? Can I catch up by watching recordings, if I'm not able to be present?
The 90% attendance means that you should be present at minimum 90% of the course, with your camera on. This is the requirement of the course. We should see that you're present as we're making attendance reports at each session. This is a live AMI training held online, and the condition is to be present there in the moment, ready to learn, communicate and do all the activities which are a part of the course. When onsite, it means you should be present on the course, in Prague, and be able to travel to complete the course.
Where will we find our assingments and materials for the course?
We use our Course Learning Platform called Schoology for this. Each student has an account there, is able to find all the course materials, watch recordings, ask questions (you can make a post to the whole course group, or send a private message in Schoology. More about the application can be found on www.schoology.com
When should I pay?
Once you have read all the course information, understood the requirements and conditions, got to see the course schedule (https://amiprague.cz/ami-primary-3-6-assistants-course-online-schedule) , you can fill in your application, and produce a payment here: https://amiprague.cz/ac-ami-3-6/order/.
What is the time zone in the schedule for the course?
We schedule this course in CET (Central European Time Zone), Prague Time. We're located in Prague, so is our trainer. In case you're located in a different time zone, please carefully check the time difference in a place where you live, and make an informed decision if the course time fits you. We will be happy if you join us wherever you are, and we will make sure to keep you awake no matter of the time of day or night.
I have a small child/children, can he/she/they be with me while I'm studying?
We love to see children every day, every moment, and children are the reason we're organising these courses in the first place. However we want to prepare you that there will be a lot of information given during this course, and it will be vital to keep up during all the sessions of the course, and be present at least 90% of the time. We highly recommend organising a quiet and comfortable place to study, and have someone taking care of your children during the course.
What is the price of the course?
The price of the course is EUR 800. We have special offers and discounts to our returning clients, participants of Lead Montessori 2019 Conference, and groups of teachers sent from the same school.
If you have more questions after you have read the information and FAQ above, please use this form to contact us
Our colleagues will address your question as soon as possible, during the working days,
Monday to Thursday, 09:00 AM -05:00 PM