THE FREE SESSION HAS EXPIRED
LEARN MORE ABOUT THE FULL SERIES OF LECTURES
BOOK THESE DATES IN YOUR CALENDAR
To watch a recording click the button to buy the series
4 LECTURES
+ INTRODUCTION
+ RECORDINGS
This offer is valid
until May 30
4 LECTURES
+ INTRODUCTION
+ RECORDINGS
This offer is valid
starting May 31
ARE YOU CURIOUS TO LEARN?
What Contemporary Neuroscience Tells us About What Living Things Need to Survive, and Why Montessori Education is Probably Humanity's Only Hope
About fundamental laws of physics and principles of EVOLUTION that affect and have shaped all kinds of living things.

About that one WEIRD TRICK that you and every other living thing are doing, every day, all the time.

That life is an ENERGY GAME and how that game is played. What would it mean for you to have found The Strategy that is the absolute best one for you?

About the newest NEUROSCIENCE research on how the brain functions to make an "educated guess" about your best course of action.

How Montessori pedagogy meets the biological needs of the DEVELOPING BRAIN and why Montessori education may be humanity's only hope.

What "education for life" can actually mean and how it equips children to meet the CHALLENGES of the 21st century.
Hello,
I am Steve Hughes,
I am a pediatric neuropsychologist with over twenty years of professional experience. Being a long-term advocate for Montessori education (and a Montessori parent), I have spoken to groups all over the world about brain development, diagnosis and treatment of learning and attention problems, and environmental conditions (at home, school and work) that support the optimal growth of higher-order cognitive skills. I spent over a decade on the faculty of the University of Minnesota Medical School and am past president of the American Academy of Pediatric Neuropsychology. I was the founding chair of AMI's Global Research Committee and currently I am a member of the AMI and AMS Research committees. I'm based in Prague, Czech Republic, and I'm a frequent partner with Montessori Institute Prague.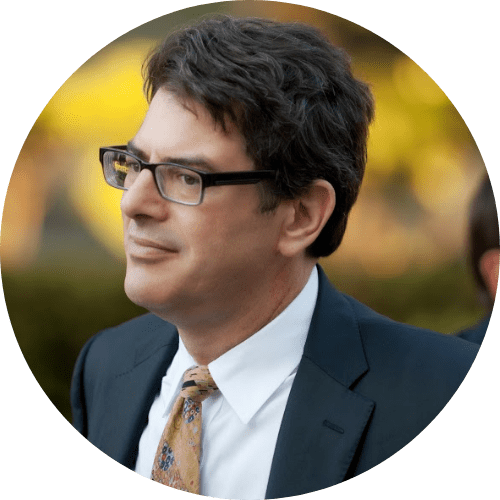 If you have more questions, please use this form to contact us
Our colleagues will address your question as soon as possible, during the working days,
Monday to Friday , 09:00 AM - 05:00 PM CET.