Montessori přístup ke vzdělávání jako pomoc pro život
Montessori přístup ke vzdělávání jako pomoc pro život
Kyla Morenz; AMI TRENÉRKA
18. března 2023 (16:00 - 18:00)
Tlumočení do češtiny zajištěno
Didn't manage to attend LIVE? 
Join our Montessori Hub Facebook Community, we are sharing a lot about the event there!

Jaké jsou podle výzkumů důležité zásady učení?
Jaké jsou výsledky Montessori vzdělávání podle publikovaných výzkumů?
Připojte se k nám a dozvíte se o výsledcích Montessori vzdělávání, získáte sebedůvěru při mluvení o tom, proč děláte Montessori a proč je Montessori skvělý přístup ke vzdělávání.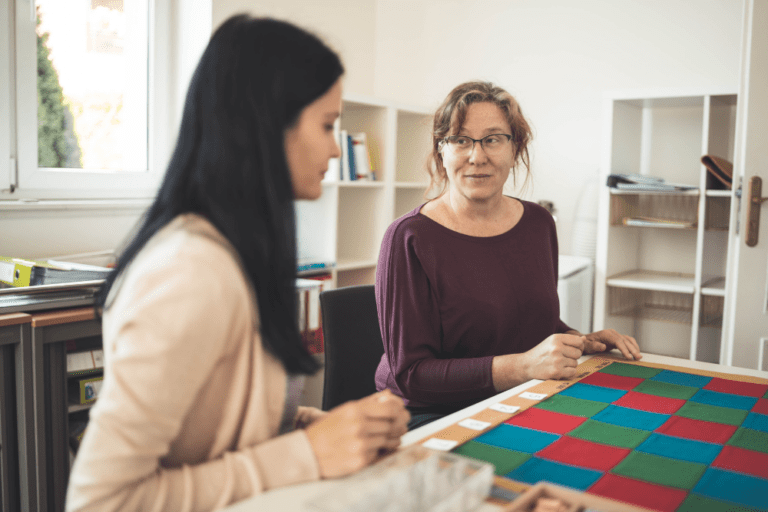 Kyla Morenz, AMI trenérka
Kyla Morenz pochází z kanadského Toronta a je AMI trenérkou pro 1. stupeň. Bakalářský titul obdržela na "University of Waterloo" a magisterský titul získala v  "Loyola University v Marylandu". V roce 2011 získala TESOL certifikát od Woodsworth College z Univerzity v Torontu.
Kyla prošla AMI diplomovými kurzy pro 3-6 a 6-12.Vedla třídy na 1. stupni ve věku 6-9, 9-12 a 6-12 v Kanadě a Maroku. Také učila na kurzech v Severní Americe a Evropě. Kyle je rovněž součástí týmu expertů v erasmovém projektu o bilingvním montessori.