Montessori Czech Grammar Boxes
Unlock the Keys to Grammar and
Classifying Language for Young Children!
Friday, October 23, 2020
9 AM – 5 PM
After 40 years since Montessori Pedagogy has been established in the Czech Republic, we finally have Montessori Czech Grammar Boxes! And we have prepared a Montessori Czech Grammar Boxes Workshop for you!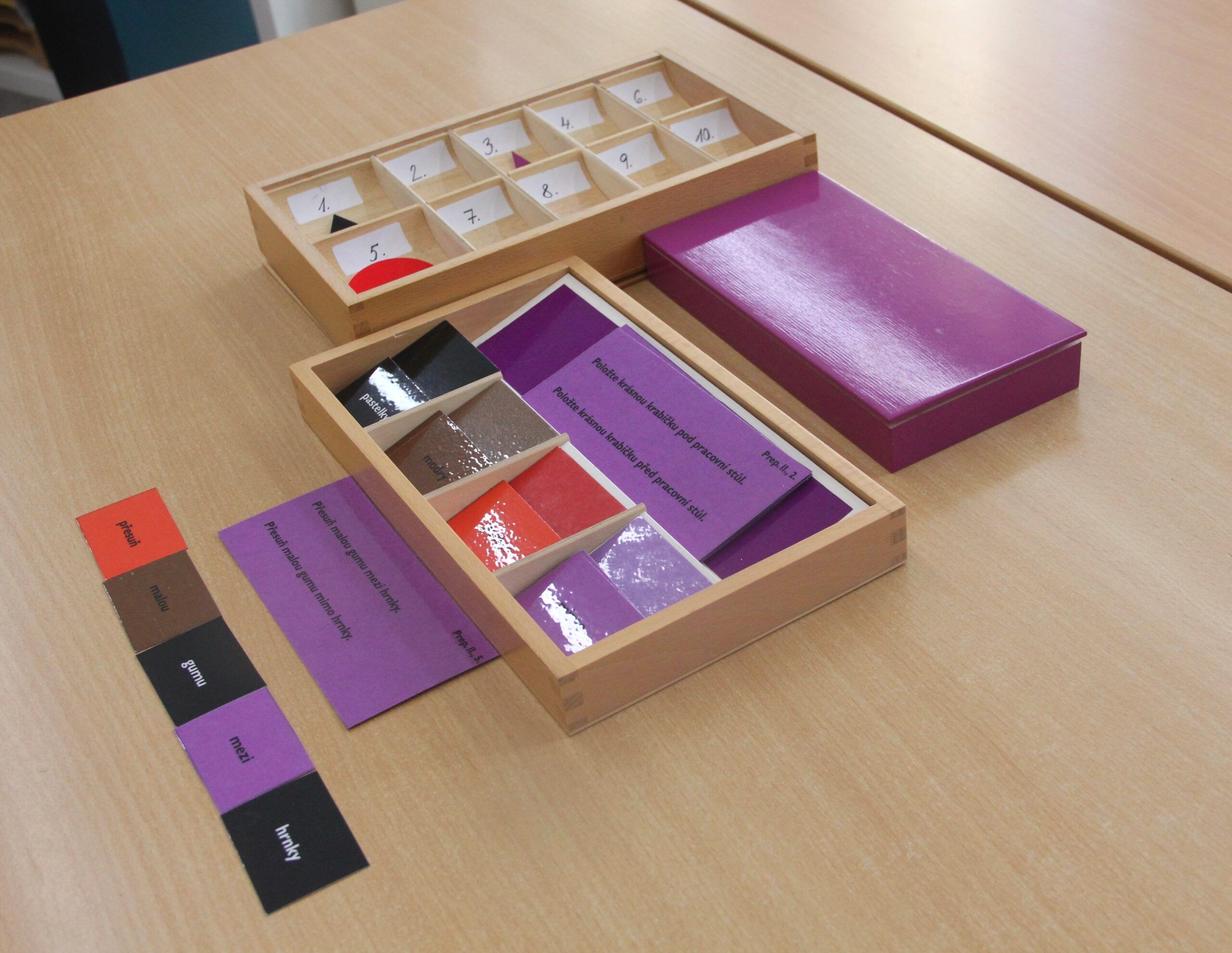 We've created and tested these Grammar Boxes in Andilek Montessori School, in collaboration with AMI 6-12 trainers Carla Foster and Kyla Morenz. 
This is the result of 4 years of hard work. Come to us to learn more about what Grammar Boxes really are, how they work in Czech language and how to use them in the 6-12 Montessori classrooms.
It's a prototype, which will be further developed by us, still we've decided it's time to share it with the Czech Montessori World.
The capacity of the workshop is limited to 35 people. Each school can register maximum 2 teachers. 
For more information and registration please write to: svetlana.kokushkina@amiprague.cz
Registration and more details also available on our Facebook Event.

Prague, Czech Republic
New campus of Montessori Institute Prague. Clasrooms and students facilities in one building including relaxing zone, kitchen and dinning room.