Registrations for this course are closed.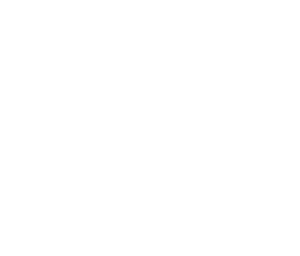 3-6 Orientation
CERTIFICATE COURSE
ELINA RAUTASALO, AMI Trainer
2 Modules, starting September 22, 2023
ENROLLMENT CRITERIA:
Adequate level of both spoken and written English, Czech or Slovak to allow efficient study in the course (B2+ level).
Ability to study at academic level
Computer (with camera) availability, and internet good enough for Zoom (2.6Mbps)
A quiet place to study
Positive motivation to study and willingness to positively and constructively cooperate with the Course Director and the training center staff.
Introduction to the course
The program is created and designed for Montessori assistants in 3-6 class who wish to deepen their knowledge and develop their Montessori Children's House practice.
Guidance of AMI trainer, Elina Rautasalo

Certificate awarded by Association Montessori Internationale (AMI)

Starting at 750€

depending on time of registration (Early/Standard/Late)
Orientation meeting
September 22
2023
5:00 PM - 6:00 PM CEST (GMT+2)
Online on Zoom
Obligatory for all students
SUNDAYS
9:00 AM - 3:00 PM CEST (GMT+2)
2023
Online on Zoom and 90% mandatory attendance
September 24
October 1
October 8
October 22
October 29
Tuesdays
5:00 PM - 8:00 PM CEST (GMT+2)
2023
Online on Zoom and 90% mandatory attendance
September 26
October 3
October 17
October 24
Thursdays
5:00 PM - 8:00 PM CEST (GMT+2)
2023
Online on Zoom and 90% mandatory attendance
September 28
October 5
October 19
October 26
Total amount of hours: 60
These hours will consist of live lectures, discussion sessions, self study and writing essays. Further, there are videos, reading sessions and essay group check sessions included upon Trainer's decision. If the course includes essay group checks, the dates will be announced before the course and participation is mandatory.
General information about the course
Who is the course suitable for?
Montessori assistants wanting to deepen their knowledge and skills
Parents (and other family members)
Professinals working with children (teachers, carers, nannies, social workers..)
Anyone interested in Montessori (all adults interested in child development or considering a career in Montessori)
Learning outcomes and key benefits
Students of this course will learn how to support and help the classroom teacher maintain equilibrium within the class, how to observe, when and how to intervene but not interfere. They will gain knowledge of Montessori's understanding of development of independence and acquire the ability to support the development of the child by assisting the teacher. 
All students of the course will have the opportunity to learn from a very experienced AMI Training Directress Elina Rautasalo, study alongside colleagues from all over the world, engage in lively discussions, share their experience with others as well as gain new perspective themselves. All successful course graduates also receive worldwide recognized international certificate from Association Montessori Internationale (AMI). 
What is the role of an assistant in the classroom?
The intention of the international AMI Orientation Certificate Course is to help interested adults become able assistants in a Montessori Children's House (Primary) Community.
In a Montessori classroom, the assistant supports the lead teacher and helps him/her create and retain balance. The assistant observes children and knows when to intervene and when to withhold from helping. He/she knows how to support children in developing independence and has a deep understanding of Montessori's approach to freedom and discipline. The assistant is a great supporter for the lead teacher and for the child.
1

Introduction to Montessori

2

The Role of the Directress

3

The Role of the Assistant

4

Overview of the Planes of Development

5

The Child's Mind from 0-6 years

6

7
8

9

10

11

12

13

Observation and its relevance

14
60 hours
of live online lectures and guidance of Elina Rautasalo, self-study, reading and essay writing
3 essays
on given topics by the trainer
9 hours
of obligatory observation to be done within 12 weeks after the course
Observation Notes
Submitting your notes from observation
What is AMI certification?

Association Montessori International (AMI) is a worldwide leading authority on Montessori education. Maria Montessori founded the association herself to further her work and AMI certified courses are hence known for their high quality and integrity with Montessori's work. They are respected and acknowledged worldwide and some schools accept teachers only with AMI certified education.  Montessori Institute Prague is the only AMI certified training center in the Czech Republic. 
What certificate will I receive?

Participants who successfully complete the requirements for certification will earn the worldwide recognized AMI 3-6 Orientation Course Certificate.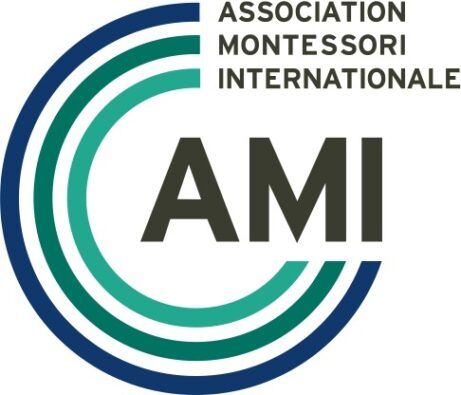 What certificate will I receive?

Participants who successfully complete the requirements for certification will earn the worldwide recognized AMI 3-6 Orientation Course Certificate (after passing Module 1 & Module 2).
Participants have the opportunity to extend the course and attend the onsite Module 3 taking place in the training center in Prague. They will get to practice working with Montessori materials under the guidance of Elina Rautasalo herself.
All students who take this additional module and fulfill the requirements for certification will be awarded with AMI 3-6 Assistant Course Certificate.
Requirements for certification
Three essays

Submission of three papers (500 words) on topics set by the Trainer.

Observation

9 hours of observation to be done within 12 weeks after the course ends.

Reports and Notes

Submission of observation notes and observation report.

Materials

Submission of handmade materials - mobiles and language cards and making of the video of a 3period lesson.
Attendance

Minimum of 90% live attendance.

Overall satisfactory participation in the course

As evaluated by the Course Director.

You have 12 weeks to submit all the assignments.

If students do not finish their requirements for certification on time before the course finishes, they have 12 weeks to submit their missing work.
Live sessions on Zoom
in form of LECTURES with occasional discussions and work in small groups. Taking notes is highly recommended.
Schoology platform
is used for all communication assignment submission. It is very user-friendly and helps us stay structured.
Technical support
is available before, during and after the course.
The whole course is given in English. It is also being simultaneously interpreted into Czech. All course work including written assignments can be done in English, Czech and Slovak. It is a prerequisite to have at least a B2 level (verbal and written) command of one of the languages. 
Students are recommended to read the following literature.
Citizen of the World

Selected chapters; Maria Montessori

Child in the Family

Selected chapters; Maria Montessori

Education for a New World

Selected chapters; Maria Montessori

The Secret of Childhood

Selected chapters; Maria Montessori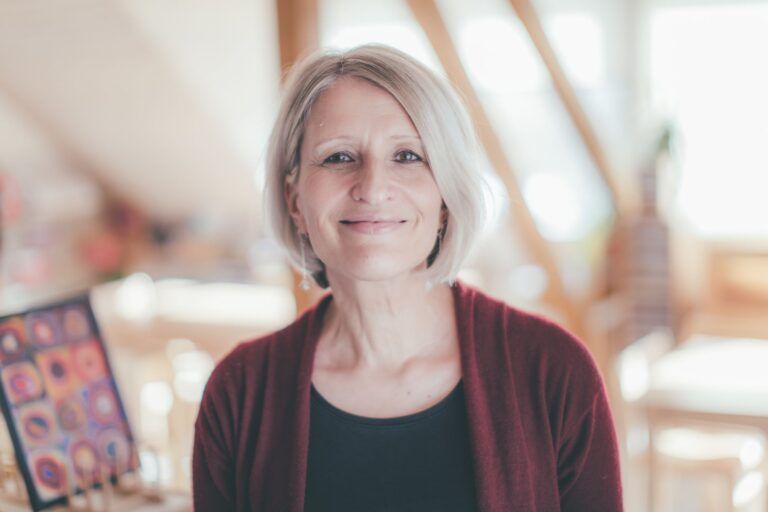 Elina Rautasalo is an AMI 3-6 Trainer with over 30 years of experience in the field of education, working with both children and adults in her native Finland and abroad.
Her Montessori journey began in London at the Maria Montessori Training Organisation, (now the Maria Montessori Institute), in the early 1990s. Elina has been a member of the MMI's training team for over 20 years. Elina has served as the chair of Montessori Society AMI(UK) and as a council member of Montessori Education UK. She is an AMI examiner and lectures both in the UK and internationally.
In addition to London, Elina has directed AMI's 3-6 courses in South-East Asia as well as in Prague. At present, Elina is Director of Training at Montessori Institute Prague.
WHAT DO OUR STUDENTS SAY ABOUT ELINA?
Hi Elina, I just wanted to say thank you for all that you have taught us and to say that Im extremely grateful that you were the one to guide me on my Montessori journey. I am really happy to give back to the world all the things that you have taught us. Thank you for everything.
Dear Elina, thank you very much for a wonderful course and training. I am very glad that i got to meet you, I like you very much. Thank you.
Elina, thank you so much for this year and guiding us on this journey. It's truly been incredibel. I know that I'll take everything that I've learned this year and use it for the rest of my life.
Hello Elina, thank you for everything you did for us. We enjoyed it and we appreciate the professionalism that you deliver, that you bring with you, the way you have everything in your head that you don't read from the paper, that you always manage to get into the slot that is on the timetable. You brought order into our lives. It is a little bit sad that we are on the end. Thank you!
STANDARD
800 EUR
per person
BESTSELLER
Register for a standard price
LAST CALL
850 EUR
per person
Last chance to join the course
EARLY BIRD
750 EUR
per person
Register in time and save up to 100€
STANDARD
800 EUR
per person
BESTSELLER
Register for a standard price
LAST CALL
850 EUR
per person
Last chance to join the course
Frequently Asked Questions
Will the sessions be recorded?
No. Students are required to be present during 90% of lectures to fulfill their attendance requirement. All lectures are live presentations by the Trainer. There will be no lecture recordings.
How will the course be held?
The course is broadcasted live on ZOOM. It is necessary to download Zoom application to your computer in order to join the course. There will be lectures, discussions, practice sessions, and group work done in Breakout Rooms. Students will receive technical support before the course to learn how to use Zoom effectively.
What happens if I have some sudden problems with the internet?
We kindly ask you to check the quality of your internet connection in advance. Ideally, use cable connection. Good internet connection is a prerequisite for taking the course. If you have a one time sudden fluctuation of your signal, leave the Zoom meeting and come back. If your connection problems are repeating, you will be asked to leave the course. There is a 90% attendance requirement, which is valid for all the students. Students who can not attend 90% of the course are not eligible to receive the certificate.
How do you arrange interpretation into other languages?
The interpretation is available on a separate audio Zoom channel. We will explain how to switch between the channels and how to do the settings before the start of the course. Interpretation will be simultaneous.
What does 90% of attendance mean in this online format of the course?
The 90% attendance means that you must be present at minimum 90% of the course with your camera ON. This is a requirement of the course. We need to see that you are present at all times. You must attend Day 1 of the course. Missing Day 1 of the course will result in termination of your studies in the course.
Where will we find our assignments and materials for the course?
The course uses a Learning Platform called Schoology. Instruction how to log into Schoology and how to use it will be given to students prior to the start of the course.
In what time zone is the course schedule?
The course is scheduled in CEST (Central European Summer Time), or in other words - in Prague Time. In case you are located in a different time zone, please carefully check the time difference and make an informed decision if the course time fits you. We will be happy if you join us wherever you are, but it is your responsibility to be present during all times of the course.
I have children, can they be with me while I am studying?
We love children, of course. They are the reason why we give this course. However, a quiet working space without disturbance of other adults and children is a requirement for participation in the course.
What is the price of the course?
The price of the course ranges between 750-850 EUR depending on the timeliness of your registration (the earlier you make the registration, the cheaper the price). No other discounts apply to this course. For more information write to invoices@amiprague.cz.
When should I pay?
Once you have read all the course information and understood the requirements and conditions, you can fill in your application, and make the payment on our website.
We also have another event coming up soon with Elina Rautasalo. And it's for FREE!
This introductory webinar is suitable for anyone who wishes to find out about Montessori pedagogy. In this session, we draw inspiration from Maria Montessori's words in The 1946 London Lectures: "The Adult, the child and the environment are a trinity. They should be treated as one".
FREE of charge
Feel free to write to us!