A Survival Guide:
How to start a Montessori class
a practical training programme for Montessori 3-6 guides
CLOSE YOUR EYES AND IMAGINE THE START OF THE NEW SCHOOL YEAR
What do you feel? Mixed emotions?
Are you looking forward to seeing your children again? Are you concerned about new children settling in and training new colleagues?
We know that this time of the year is going to be busy and full of challenges.
But how can we ease this settling in period?
Join our two-day training programme!
The programme is created and designed for Montessori trained 3-6 guides who wish to deepen their knowledge and develop their Montessori Children's House practice.
What are our responsibilities and roles and why are they important?

What conditions need to be in place to enable children to gain a sense of knowing what their freedoms are?

How do we introduce the collective stage, as Montessori referred to it?

What is going to call a child to engage and develop both themselves and that of social cohesion?
Karen will share with you a six-week developmental programme for the beginning of the school year that she created during her classroom years together with an AMI 3-6 trainer Hilla Patell.
The programme consists of teaching strategies, techniques and a clear structure that needs to be implemented over the first six weeks at the start of the school year. It provides a firm foundation for each child and the classroom community as a whole.
It will serve as a reassurance to you in knowing what to do at the wake of a new school year truly supporting and easing your first six weeks in the Children's House year.
What is attention and what does it require of the human being to give one's attention?

What are the different types of choices that a child makes and how does our understanding of these choices impact upon and influence our response?

How do you know what to offer? Do you truly follow the needs and interests of each child?

What are the guiding principles that steer your actions and responses?
You will question and reflect on how to support each child in their capacity to choose and what implications does this have as they travel along the path to normalisation. It is our constant quest to know how best to support the emergence of concentration. We will reflect upon how to develop it.
All the principles introduced will be led by the developmental needs of a child, a practical understanding of theory into action.
You will leave with a deeper appreciation of the theoretical principles and lots of techniques and strategies that can be applied at the beginning of the school year.
It will change your life! 
6-week plan
start the school year with a ready-made schedule
techniques
put the pedagogical principles into practice
strategies
get the support and advice you need
recordings
go back and re-watch what you have learned
INDIVIDUAL TICKET
137 EUR
per person
Join the programme for this price until August 24.
GROUP TICKETS
107 EUR
per person
Join as a group of 3 or more people and get a discount!
LAST CALL PRICE
167 EUR
per person
Join the programme right before it starts!
Czech - simultaneous translation

Hebrew - simultaneous translation
The training programme will be held online on "Zoom" platform

Participate in the live online sessions to ask your questions

Watch recordings of the sessions until October 16, 2021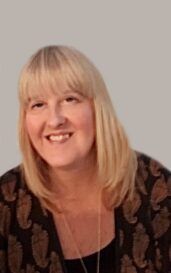 I am a Director of Pedagogy at The Montessori Place in Brighton, UK, where I mentor the Children's House guides. I have 30 years of Children's House experience and I lecture and run workshops across Europe. I also support Montessori graduates in a post-diploma course on the science of observing children organised by Maria Montessori Institute London.
If you have more questions, please use this form to contact us.
Our colleagues will address your question as soon as possible, during the working days,
Monday to Thursday, 09:00 AM - 05:00 PM