6 Keys to Successful Teaching
6 hours filled with value for your daily work
from Letty Rising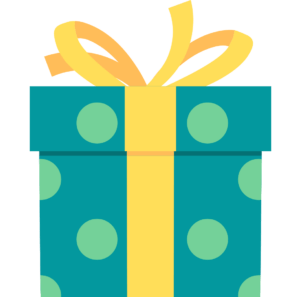 HOLIDAY SEASON IS COMING!
Our beautiful country is welcoming the holiday season! And we are here with the gift that we are sure will bring a lot of value and joy to your schools and homes next year! 
WHAT ARE WE TALKING ABOUT HERE?
6 HOURS FILLED WITH VALUABLE CONTENT

We have created a set of 6 videos that complexly cover important topics for the development of the key skills of a teacher.

ONLY VALUE, NO SALES PITCH

The length of each video is 1 hour. In the attached PDF files you will find slides for you to make your own notes while watching the videos.

YOU CAN USE THIS KNOWLEDGE IN ANY SETTING

We were focusing on the work in a Montessori environment, yet this knowledge can be applied in a great variety of settings. We find it most beneficial in alternative learning settings where individual development of each child is a priority.

SUITABLE BOTH FOR TEACHERS STARTING THEIR JOURNEY AND EXPERIENCED EDUCATORS

The individual videos are clear, understandable and practical. They will provide you with a good basic methodological framework of the subject.

THE KNOWLEDGE CAN BE APPLIED TO WORKING WITH VARIOUS AGE GROUPS

While many of the recommendations are provided for the Elementary Montessori teachers, majority of these recommendations can be applied to various age groups, including working with adults.
Letty Rising earned her B.A. in Sociology at the University of California, Santa Barbara, obtained her State Teaching Credential through the California State University, San Marcos, and participated in AMS Montessori training for ages 6 - 9, before earning her AMI elementary diploma for ages 6 - 12 and M.Ed from Loyola University in Maryland.
Ms. Rising moved into her first administrative role because she wanted a Montessori school for her daughters and there were none in existence where she lived, so she started one! She has held positions as a Homeschool Education Specialist, Montessori Elementary Teacher, School Director, Principal, Montessori Coordinator, and Consultant with several different Montessori communities over the years, throughout the United States and worldwide.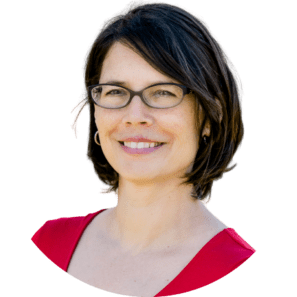 Primary and elementary school teachers, Montessori assistants and guides

looking for tools to enhance the learning process of their students

School owners and principals

who strive for more effective teaching strategies in their schools

Educators, coaches, lecturers, tutors

and anyone who work with children and adult education
To observe means to watch carefully and at the same time to pay attention to details. It is one of the building blocks of Montessori pedagogy. What does it involve? Is it a passive activity of the teacher? Who and what are we observing? How to be objective? Letty Rising will guide you through the whole process of observation and all its aspects so that everyone in the classroom can benefit from it as much as possible.
One of the most important aspects of formative assessment is the ability to provide effective feedback. What is feedback? Why is it important? How and when to provide it? What can be done to ensure that it is well received? What to look out for? Who can give and receive feedback? What feedback is counterproductive? You will find the answers to these and many other questions in the course.
Are the pedagogical practices used by the teacher effective? Do children understand the lessons? All activities provide us with information about what the students know, what skills they have and what they value. Through analysis, you can improve your pedagogical practices and better plan and differentiate future instruction. How, when, what and why to analyse? Alone, with colleagues or with children? Resist the urge to focus on what is missing and discover what is there.
Strategies for Small Group Lessons
How and when can you check what children have learned? What is crucial? Why avoid questions that can only be answered with yes or no? During the course Letty Rising will provide you with practical experiences and tips for daily use in your classroom. You will learn how to teach children in small groups, how to lead group discussions and on top of that you will discover 18 other beneficial strategies for classroom work.
When you hear the word "assessment" do you also picture something a teacher does? It is important to remember that he or she is not the only person who is part of the evaluation process. Self-assessment is a way for a child to take responsibility for their learning. It is a skill that needs to be learned. It promotes reflection skills, academic independence, self-directed learning, motivation and student engagement. In addition, it helps the teacher to reflect on their own teaching. What are the types of self-assessment? What does it take to make self-assessment a natural part of students' lives? You will find detailed answers soon!
The use of strategic questioning is a very effective pedagogical tool. It allows the teacher to plan instruction in a way that will guide students from where they are in their knowledge now to where they want to be. The questions the teacher asks stimulate the children's minds, encourage discussion and fundamentally set the atmosphere in the classroom. Should questioning be a deliberate and planned activity? Why is a positive response to both right and wrong answers pivotal? What is the role of silence and non-verbal communication? Learn all this and other important tips on questioning in the online course with Letty Rising.
GET THE COURSE FOR FREE HERE
Leave your e-mail address and get the course for free. You will get 1 hour long lecture every day for a week!