Montessori Community for Peace
"Establishing lasting peace is the work of education, all politics can do is keep us out of war."
Maria Montessori
We are very saddened by the events happening in the world right now. 
Maria Montessori wrote: "Establishing lasting peace is the work of education, all politics can do is keep us out of war."
As educators and as members of the global Montessori community, we feel the strong urge to help. And we will do this by joining our efforts, as one big family. 
Having a truly intercultural team at Montessori Institute Prague, we stand on the side of the child and humanity, regardless of origin, nationality, country, religion, or ethnicity. We stand on the side of lasting peace for all.
We are all a big worldwide family living on this beautiful planet called Earth, where each one of us truly belongs. 
We are getting so many messages from many parts of the world. People want to help!
And we would like to be in this too.  
With love and hope for us all, 
Team of Montessori Institute Prague
"An education capable of saving humanity is no small undertaking; it involves the spiritual development of man, the enhancement of his value as an individual, and the preparation of young people to understand the times in which they live. "
If you would like to receive a Gift certificate please contact us via miroslava.vlckova@amiprague.cz. We will issue them as soon as possible, but please, be patient, we will be issuing them by hand and it will take us some time.
By sending money to this fund raiser you agree to the principles described here.
WE COMMIT TO THESE PRINCIPLES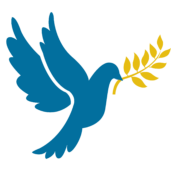 Use these funds only for supporting Montessori children and families suffering from the current situation.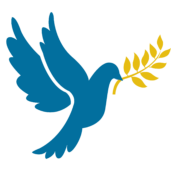 These funds will be used for children and families we at MIP personally know, or families which are referred to us by people we personally know.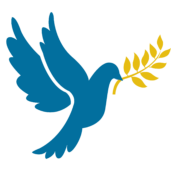 There will be a report on how the funds are used.
People in Need is providing humanitarian aid to over 200,000 people on the ground. For those most in need, they provide food packages, emergency shelter, safe access to drinking water, hygiene items, and coal for heating. Donate here.
International Medical Corps is on the front lines and prepared to help citizens with emergency health care services, as well as mental health and psychosocial support. The agency is also keeping the pandemic top of mind throughout the crisis by prioritizing COVID-19 awareness and prevention services, to help keep displaced citizens safe from the pandemic.
CARE International is responding to the crisis by providing Ukrainians in need with food, hygeine kits, psychosocial support services, access to water, and access to cash.
UNICEF Ukraine is trucking safe water to conflic-affected areas; prepositioning health and hygiene supplies; mobile teams provide psychosocial care to traumatized children; it will also provide support in repairs to damaged schools and kindergartens.
Organization for Aid to Refugees (OPU) was established in 1991 in Prague as a non-profit, non-governmental, humanitarian organization. Since 2014, OPU has been an association under the Civil Code.
InBáze has a mission to help migrants and their families with life in the Czech Republic. They create a safe and open space for mutual knowledge and understanding between Czech citizens and people of other nationalities and cultures.
WOULD YOU LIKE TO GET IN TOUCH WITH US?