How to Prepare
a 0-3 Environment at Home and at School
How to Prepare
a 0-3 Environment at Home and at School
Didn't manage to attend LIVE? 
Join our Montessori Hub Facebook Community, we are sharing a lot about the event there!

Are you a parent and are you wondering how to prepare a Montessori environment at home?
Are you a teacher, building an infant community, and are you wondering what main principles should guide your work?
This introductory talk will provide you with a list of principles which need to guide your practice if you want to create environments conducive to development and based on the needs of the 0-3 child.
There will also be a QA session at the end.
Come and hear this from the famous and amazing AMI 0-3 Trainer: Heidi Philippart.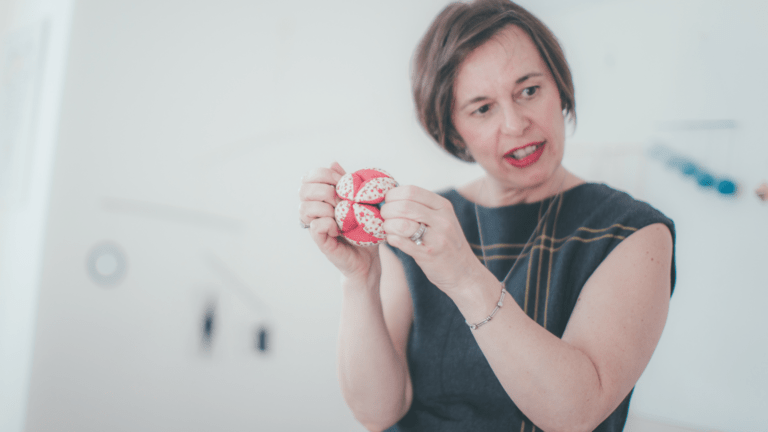 Heidi Philippart, AMI Trainer
Heidi Philippart M.A.(Edu), A.M.I.(Dip), lives and works in Amsterdam. She trained in Denver with Judi Orion on the Assistant to Infancy level, has worked extensively with the 0-3 programme and is an AMI trainer on the Assistant to Infancy level. 
In 1996 she opened her first Montessori school and now runs two small Montessori Bilingual Preschools in the centre of Amsterdam, working with between 80 - 90 families every year. Her speciality is helping parents in the application of Montessori principles and bilingualism in the home environment. Heidi has spoken extensively around the Netherlands and internationally (France, USA, Australia, Britain) on Montessori related topics such as toilet independence, preparation of the home environment and the general area of birth to three.
Would you like to take it to the next level?
Check out our upcoming courses with Heidi Philippart!
Learn about Montessori education for infancy in our introductory course designed for educators. Discover the principles and practices of the Montessori method, the role of the adult and materials, and support for infant development. Get a deeper understanding of the Montessori philosophy and its relevance to contemporary education. Start your Montessori journey today!
Price from 750€
Become a qualified Montessori teacher for children aged 0-3 years. Receive globally recognized certificate from Association Montessori International (AMI) and set off on a life-changing journey.